Snapshots From The Road
Submit your Gomaco Trolley photos and have them included on this page. Please include a description of what is in your photos, and your name, if you wish to have it appear.
---
May 2, 2008
Americana At Brand Trolley #1717 and trailing car GiGi in Glendale, California.
Photos Contributed by Rin Snuffy
---
May 7, 2008
Americana At Brand trolley #1717 on the road to Glendale, California.
Photos Contributed by Dave Ellsworth
---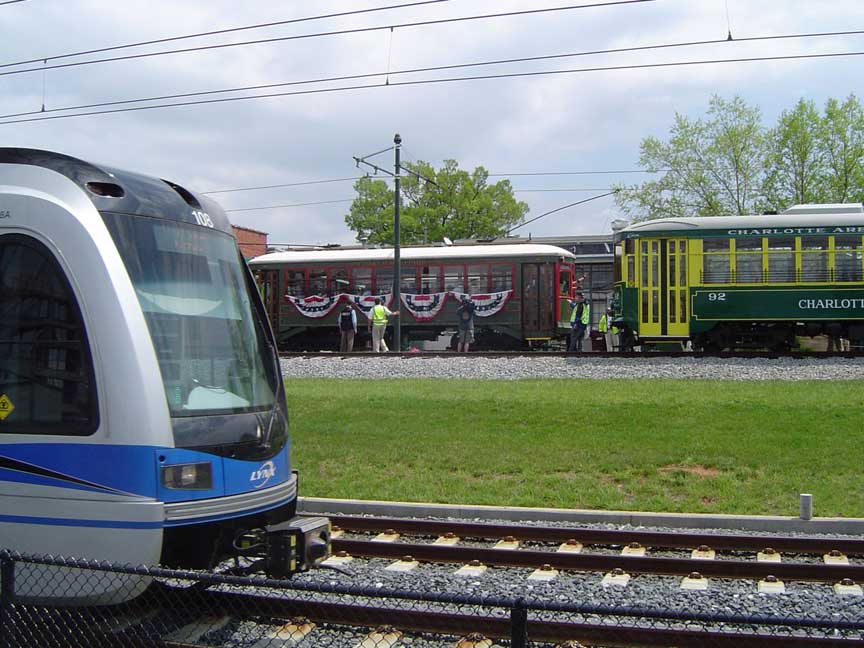 April 20, 2008
I took this photo today of the three generations of Charlotte trolleys and rode on the Gomaco (green and yellow trolley). The car rides well and could not be nicer on the inside. Keep up the fine work.
Best,
Gabe
---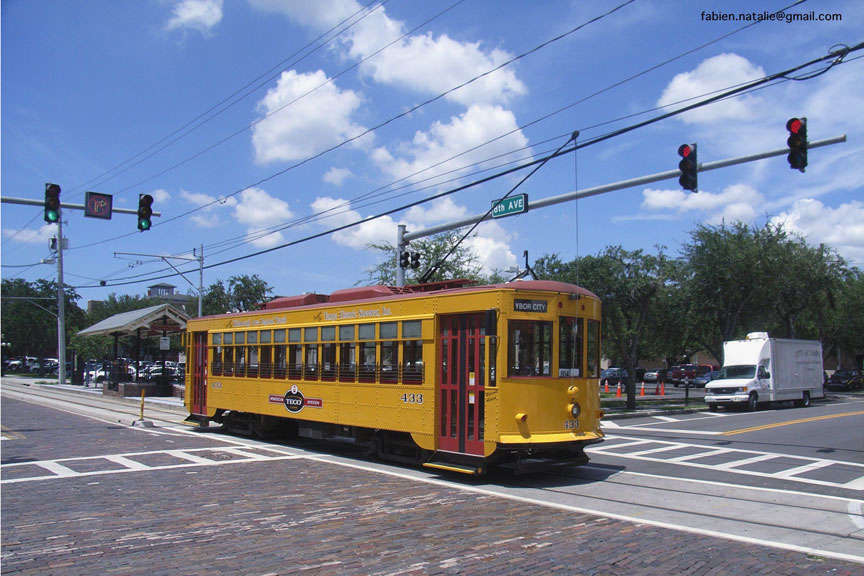 February 28, 2008
Hello - I made a "section" in my forum "trains de jardin, tramway" (garden railway) with the Tampa tramway.
This line is too short, but very interesting.
Your tramways are wonderfull!!
Very nice job outdoor and indoor.
The access for wheelchair is very good!
It's my dream to have old/modern tramway on touristic line in France, but it's not our culture.....
We destroyed last old metric PCC in 2000s (Saint Etienne).
I hope lot of work for your company with lots of new tramways lines.
Regards
Fabien, Grenoble, France
---
February 27, 2007
My wife and I recently visited my son who lives in Ybor City, Florida. It was a chance to get away from the less friendly Iowa winter. Peter suggested we ride the trolleys.
To our delight, it was a wonderful experience enhanced by noting that the trolleys were built in good ol' Ida Grove, Iowa. Our hotel was near the barn so we had a great opportunity to watch their comings and goings.
Rob Blink, West Des Moines, Iowa