Grand Opening - Charlotte, North Carolina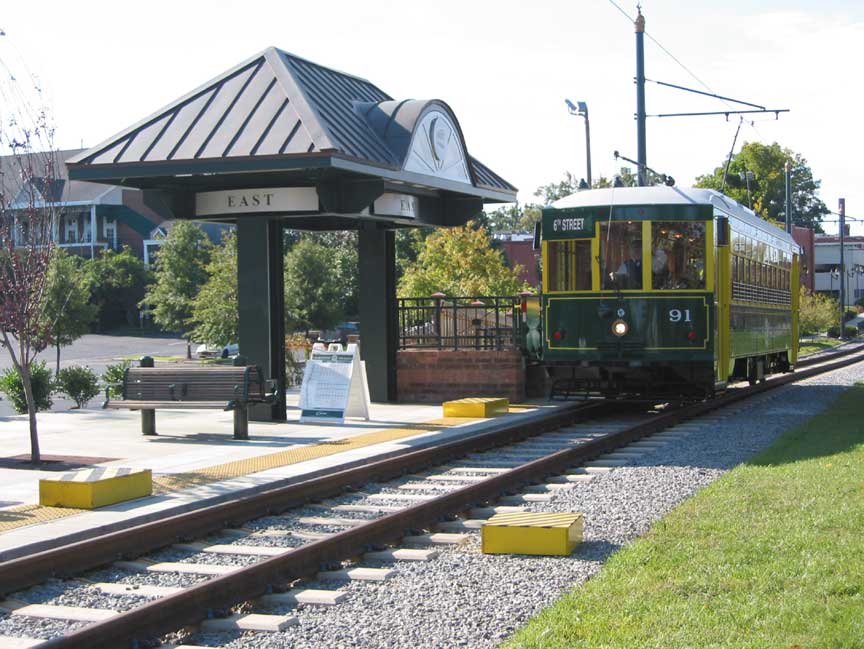 The Charlotte Area Transit System unveiled its three new replica Birney trolleys at a celebration on October 16, 2004, in Charlotte, North Carolina. Trolleys #91, #92 and #93 are a part of the city's expanded trolley service and run on a 2.1 mile trolley line through the Historic South End.
In late 2003, Gomaco Trolley Company started constructing three replica Birney trolleys for the Charlotte Area Transit System in Charlotte, North Carolina. Trolley #91 was delivered in August 2004, #92 was delivered in September 2004, and #93 was delivered in December 2004.
Replica Birney Trolley (Charlotte)
Experience The Tampa, Florida, Grand Opening (October 19-20, 2002)